IoT Lights Up Trucking & Logistics!
Frost & Sullivan's recent analysis, Developments in the Global Connected Truck Market Shaping the Future of Logistics, finds that by 2020, 35 million trucks are expected to be connected with digital freight solutions and autonomous technologies, transforming the trucking industry into a smarter, efficient and more productive sector. The study examines key trends in the connected truck market that will influence the future of logistics including Uber for Trucks, Internet of Things (IoT) in Trucks, Artificial Intelligence, Autonomous Technologies, and 3D Printing. Read more. 
---
Easily Add HSPA/GSM Connectivity In Your IoT Designs: Here's New 3G Global Embedded Modem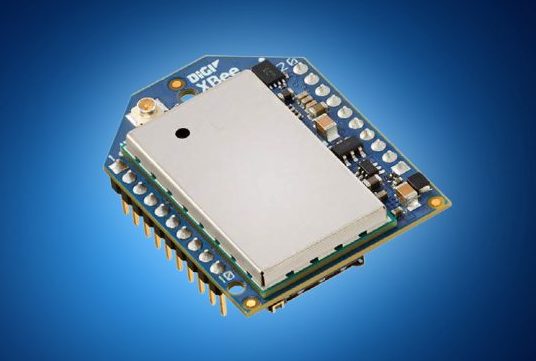 Designed to help original equipment manufacturers (OEMs) avoid expensive and time-consuming FCC and PTCRB end-device certifications, the XBee Cellular 3G Global Embedded Modem from Digi International is now available from Mouser. Using the modem, engineers can quickly and easily integrate 3G (HSPA/GSM) with 2G fallback connectivity into their machine-to-machine (M2M) and IoT designs. This modem is ideal for remote equipment control, environmental monitoring, intelligent lighting systems, digital signage and oil and gas sensors. Mouser is also offering a development kit, which includes the embedded modem, development board, an activated SIM card, and six months of free cellular data service to allow for immediate development. Read more.
---
Deep Dive Into The IoT World: Telit IoT Innovation Summit 2017
Connect with hundreds of IoT visionaries including business leaders, executives, engineers and developers in the Telit IoT Innovation Summit, a one-day, IoT event planned on October 2, 2017 in Barcelona, Spain. This event will have two breakout sessions where one will focus on smart solutions and the second on tools, technologies and resources. The 'Smart Solutions track' session will showcase real-world IoT use cases including smart manufacturing, smart transportation, smart energy, smart agriculture, smart cities, smart buildings and more. The 'Tools, Technologies and Resources track' session is geared for developers and engineers looking for a deeper dive into the hardware and software components necessary to create IoT solutions. To register, visit: http://iotinnovation.telit.com/.
---