Inspiring makers, Google says its next maker projects will equip "eyes," "ears," "voice" and sense of "balance". The firm is working on more AI kits to follow its AIY voice interaction kit for Rapberry Pi fans. With a mission to "connect and locate devices everywhere" in IoT, ST and Sequan's have rolled out an LTE tracker platform combining ST's navigation tech with Sequans' LTE modem tech. Connecting the IoT circle, Advantech has come up with a multi-connectivity IoT gateway offering rich connectivity and expansion options.
---
Voice Is The Future: Raspberry-Pi AIY Voice Kit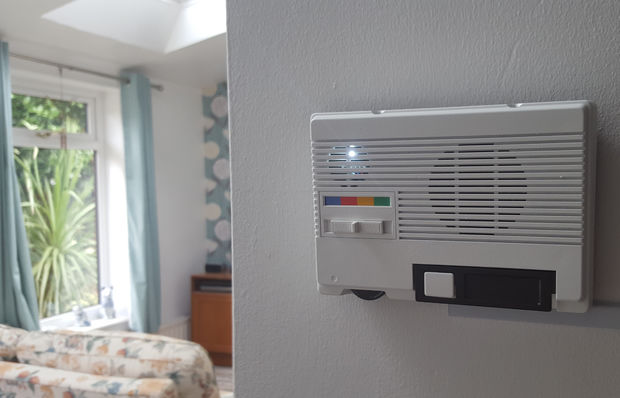 Encouraging Raspberry Pi tinkerers to talk to it, Google launched the AIY Voice Kit, a do-it-yourself voice-recognition kit which allows Pi fans to add voice control to their projects. Google said the initial run of the kits sold out in a few hours, so more will be available for purchase in stores and online in the US in the coming weeks, and the kit will be available elsewhere by the end of the year. Google commented its already seeing makers do some cool things with their Voice Kits and cited one example of a retro-inspired intercom. The firm further plans to inspire makers with kits that understand human speech, vision and movement. Read more.
---
LTE-connected Tracker platform Connects and Locates Objects Everywhere
Here's a comprehensive platform to simplify the development of LTE-based IoT tracker devices for multiple segments, including logistics, consumer electronics, and automotive. An acronym of Connecting and Locating Objects Everywhere , CLOE combines Sequans' Monarch LTE Cat M1/NB1 modem chip and ST's Teseo III Global Navigation Satellite System (GNSS) chip. According to ST, CLOE excels in performance for all of the important tracking measures: battery life, location accuracy, reachability, mobility, and reporting periodicity. Read more.
---
Gateway Offers Maximum Connectivity for IoT applications
Advantech unveiled its latest IoT gateway for industrial IoT solutions by UTX-3117 fanless & extended-temp embedded box. The product offers a real-time IoT computing, power-efficient, plug & play solution for smart city street lighting, smart parking, smart metering, smart agriculture, HVAC, healthcare, industrial automation and more. UTX-3117 offers a wide range power input from 12V to 24V DC and comes with rich connectivity and expansion options. Read more.
---