Fiber-optic Internet Speeds Come To Smartphones!
Keeping pace with the growing innovations in 4G, chip giant Qualcomm announced that its latest mobile chip based on 10nm process node, 'Snapdragon 835', is featured in Samsung's Galaxy Note 8. What's noteworthy is that the chip integrates the Snapdragon X16 LTE modem which allows the Galaxy S8 to support blazing-fast Gigabit LTE speeds on the go. Besides, the Snapdragon 835 also features the 'Qualcomm Haven security platform' which supports advanced security features such as fingerprint and iris authentication and device attestation geared to make online banking and payments more secure than ever. Read more.
---
VxWorks OS Offers More Choice To IoT/Embedded Developers
In order to help manufacturers of embedded systems and intelligent IoT devices, ITTIA has announced the availability of ITTIA DB SQL on Wind River's VxWorks real-time operating system (RTOS). According to ITTIA, integrating an embedded database library with an RTOS will help device manufacturers minimise development time and cost, and enhance reliability. Read more.
---
Raspberry-Pi Touch-panel HMI For Industry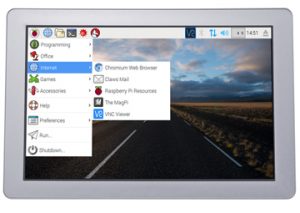 The Raspberry Pi 3 is increasingly being adopted for various applications and now its coming to industrial HMIs. To this end, Saelig has launched two IP65 protected, resistive touch panel PCs in screen sizes — 7" and 10.2" 800 x 480 displays – built around the Raspberry Pi Compute Module 3. The PCs leverage Raspberry Pi 3's 1.2GHz 64 bit quad-core ARM Cortex-A53 processor, a Broadcom VideoCore IV GPU, and 1GB of RAM.
---