Ushering in a new era of wireless IoT communications, Rohm has developed a low-power wide-area (LPWA) dual-mode radio chip that supports both the SigFox and IEEE802.15.4k standards, allowing its use in a wide range of applications. Helping customers develop secure IoT solutions, SecureRF is offering its authentication and data protection products for low-resource and embedded ST processors and solutions. And for future 5G applications, Imec has presented two key IP building blocks featuring record low power consumption.
---
Smart Meter Wide-area Radio Chip For IoT Supports Dual-mode
A new RF LPWA (Low Power Wide Area) chip from ROHM supports both Sigfox and IEEE802.15.4k standards and claims to expand transmission range by more than 10 times for IoT equipment. This dual-mode capability of the ML7404 enables its use in a wide range of applications. Read more.
---
Bringing Security to the Smallest Devices in the IoT
SecureRF Corporation has joined the STMicroelectronics Partner Program to enable customers developing IoT solutions to take advantage of ST products embedded with SecureRF's authentication and data protection solutions. These security solutions are ideally suited to extend the useful working life of 32-, 16-, and 8-bit processors and other small IoT devices. Read more.
---
New Low-power ADC and RF Front-end For 5G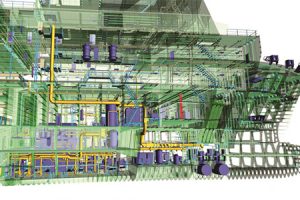 Imec has developed novel IP building blocks which are low-cost and power-efficient to realize next-generation SoC for 5G wireless communications. These include a SAR ADC operating in the below-6GHz frequency bands (4G/5G) and a compact, energy efficient and low-cost radio front-end (TRX) that operates at 60GHz. Aimed at smartphone applications, the ADC is compact, low-cost, low-power and high-speed (300Ms/s) suiting it for multimode multiband 5G communication. Read more.
---