Are you a fan of single-board computers and want to play around with stuff like drones, gaming console, robots and more? Then here's a new open-source USB-key-fob Computer 'PocketBeagle' that can compete with the Raspberry Pi. Samsung is ramping up its IoT push with an AI-based smart building IoT platform. And VMware is working with SAP to focus on accelerating enterprise IoT initiatives.
---
"$25 Open-source USB-key-fob Computer" Rivals With Raspberry Pi Zero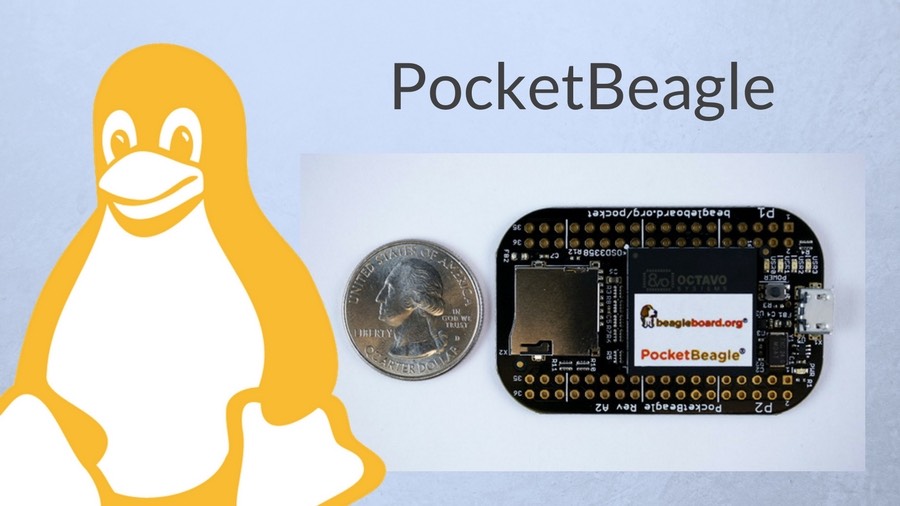 Meet a '$25 open-source USB-key-fob Computer' termed as a competitor of Raspberry Pi Zero. BeagleBoard.org has unveiled its latest development board, called 'PocketBeagle'. It is an ultra-tiny, low-cost and open source USB-key-fob computer which beginners and professionals can experiment with at stuff like robots, drones, gaming consoles and 3D printers. The board is built around an Octavo Systems OSD3358 SiP device with 1GHz ARM Cortex-A8. It also features 512MB RAM and 72 expansion pins including power and I/O. Some features of the board are similar to the Raspberry Pi Zero. It's Linux-based, has OS stored in an SD card, it uses a micro USB port to be powered, and it has a GUI. However, it lacks wireless communication RF module and a standards sized USB port. In addition, there are 72 pin headers on the PocketBeagle compared to 40 on the Pi Zero W. Read more.
---
AI-based Smart Building IoT Platform
Samsung is launching an IoT smart building platform which uses artificial intelligence (AI) and sensors to manage buildings. The firm will unveil the smart system, called b.IoT, at its headquarters in Seoul, South Korea, on 18 October. The platform will be able to control the temperature and lighting of buildings in real time using sensors and information from closed-circuit TV units to reduce energy use. For instance, b.IoT can be used to allow turn on/off heating and air conditioning systems before the arrival of workers and cut off power when a room is not being used. The company said it can also be used with security systems to better protect corporate assets. Read more.
---
VMware & SAP Collaborate On Enterprise IoT
VMware is working with SAP to accelerate and streamline enterprise IoT initiatives, with an overall goal to enable IoT project deployment, scalability, and on-schedule execution of IoT projects. VMware and SAP plan to create an integrated IoT solution that supports the implementation and management of IoT use cases across devices, infrastructure, edge, cloud and application domains. Read more.
---